Nucleom offers drone-based visual inspection and 3D modelling
October 23, 2020 – Quebec, Canada – Ontario, Canada – Alberta, Canada
Did you know that Nucleom offers Drone-Based Visual Inspection and 3D Modelling? Our team of certified pilots and visual inspectors uses the ELIOS 2 by Flyability to inspect assets in confined spaces and inaccessible areas.
The ELIOS 2 is widely adopted and accepted for remote visual inspection throughout various industries such as Oil & Gas or Pulp & Paper. The drone is collision tolerant and protects itself and the asset with a cage. The 4K visual camera paired with a powerful 10,000-Lumen LED lighting system guarantees razor-sharp images which can be monitored in-flight by the visual inspector and the client. The on-board thermal camera can uncover leaks, defect insulation or internal defects.
Why should you use a Drone for visual inspections?
The use of a drone makes it unnecessary to send a human operator into confined spaces, hazardous environments or to altitudes without compromising the inspection quality. No human has to be at risk and the extensive costs of scaffolding, rope access, man lifts or cleaning services are eliminated. The down time can be greatly reduced or even eradicated completely by in-service inspections. We literally fly from inspection targets to inspection targets.
When can we use 3D modelling?
The ELIOS 2 is an efficient tool to create 3D models of any asset by photogrammetry. 3D models can be used to facilitate structural integrity management or mine monitoring and enable three-dimensional measurements within millimetre precision.
What is Nucleom doing to mitigate risk?
Nucleom applies a professional approach to mitigate any risks while maintaining our high inspection quality. Prior to each inspection, an individual risk assessment is conducted which includes a site survey and an evaluation of our flight procedures. A flight plan and an inspection plan are laid out to optimize the inspection. We believe that an inspection should be as intensive as necessary, but as short as possible on the site which we are ensuring with proper preparation and careful analysis by licensed and experienced inspectors.
Not convinced by Drone-Based Visual Inspections yet?
Check out one of our recent inspections (below). In just over 40-minute flight time the mechanical integrity of several evaporators, pressure vessels, a heat exchanger and the piping could be evaluated. The airborne visual inspection was even the only possibility to inspect these assets as adjacent structures prevented any human access by scaffolding or similar options. Inter alia we could discover pipe misalignments or uncover defect insulation with the thermal camera.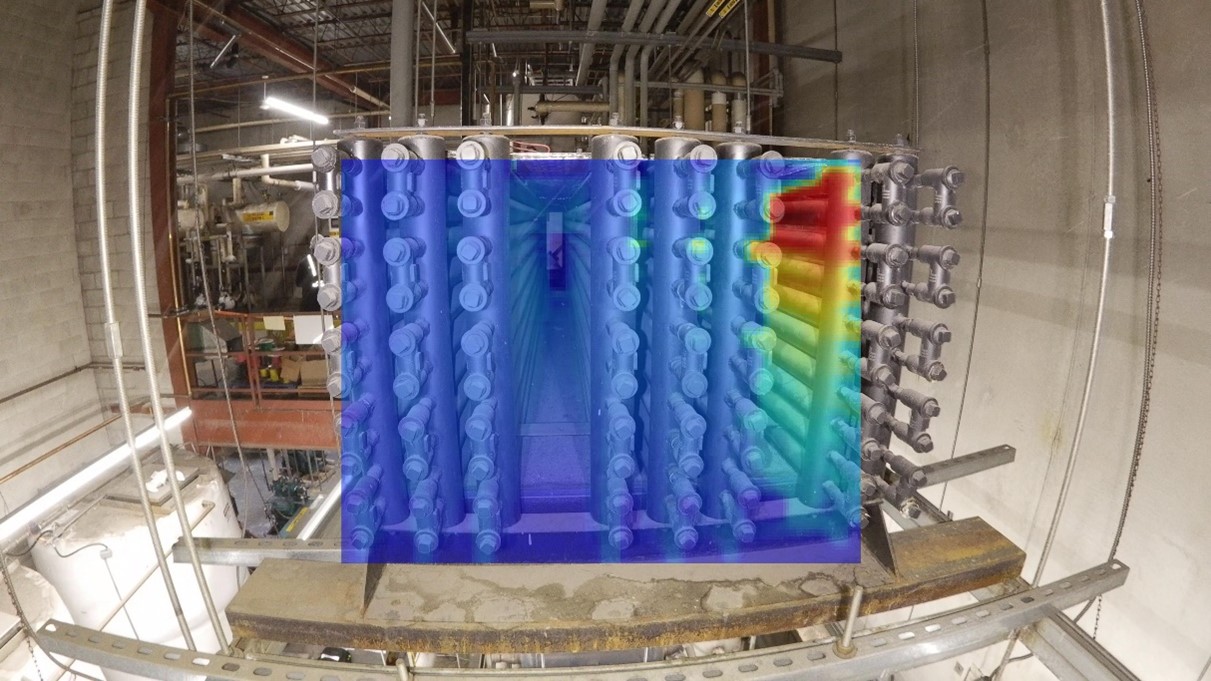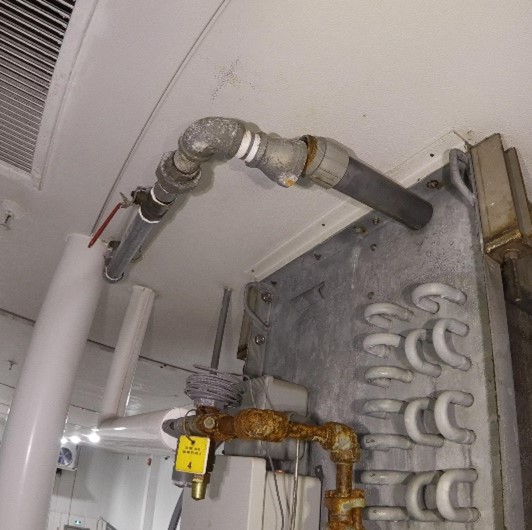 If you have an inspection in a confined space or hazardous environment coming up soon, give us a call or consult our NDE services