Non-destructive testing in the mining industry reduces risks associated with workers' safety and assures the integrity of the heavy equipment used. Nucleom also offers inspection services of boilers, crushers, gears and more.
Nucleom also offers solutions for the metallurgical sector. Inspections are mainly done on manufactured parts or on ingots and billets used for further processing, like lamination and extrusion.
Welds
It is important to select the right type of inspection, especially with large geometries and substantial thicknesses. Manual or automated volumetric weld inspection, accompanied by data encoding, help determine what must be repaired or modified on the surface or in the volume of the weld.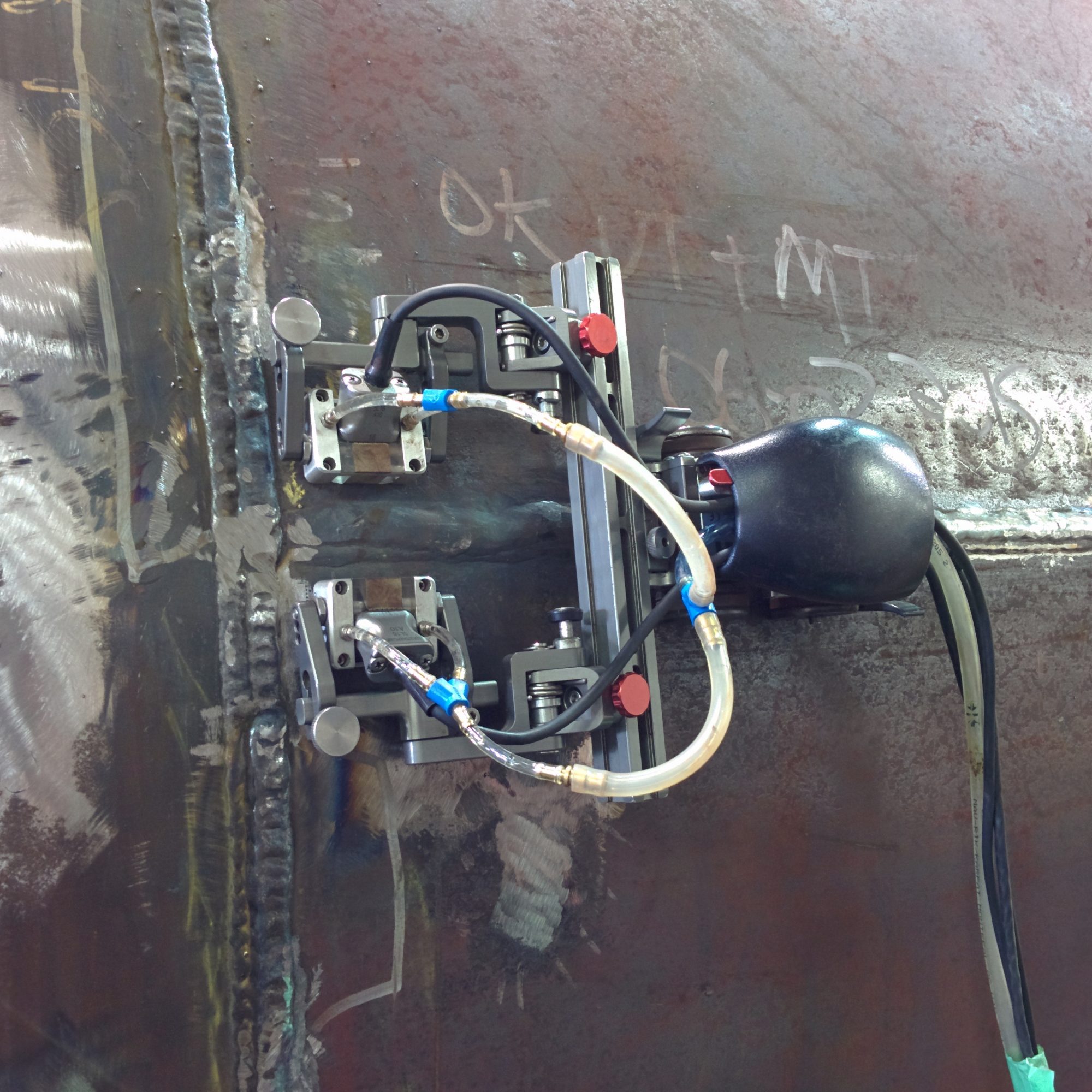 Corrosion
The mining and metals industry possess the ingredients for an extremely corrosive environment.
Nucleom offers corrosion and defect mapping (ID/OD) by ultrasound (UT) or Phased Array Ultrasonic Testing (PAUT). These types of inspection allow detection of defects and metal loss, caused by corrosion, from the inside and outside of the surface.