Nucleom offers conventional and advanced inspection solutions. These solutions cover a full range of industries and comply with inspection standards & clients' requirements.
Nucleom uses a wide range of equipment and state-of-the-art tools which can be integrated to manual, and semi/fully-automatized inspection systems, thereby responding to all the challenges that can be encountered.
Nucleom particularly specializes in advanced applications such as complex geometries and Corrosion Resistant Alloys (CRA) inspections.
Inspections are done following ongoing optimized procedures with the aim of including new technologies and code revisions.
Our technologies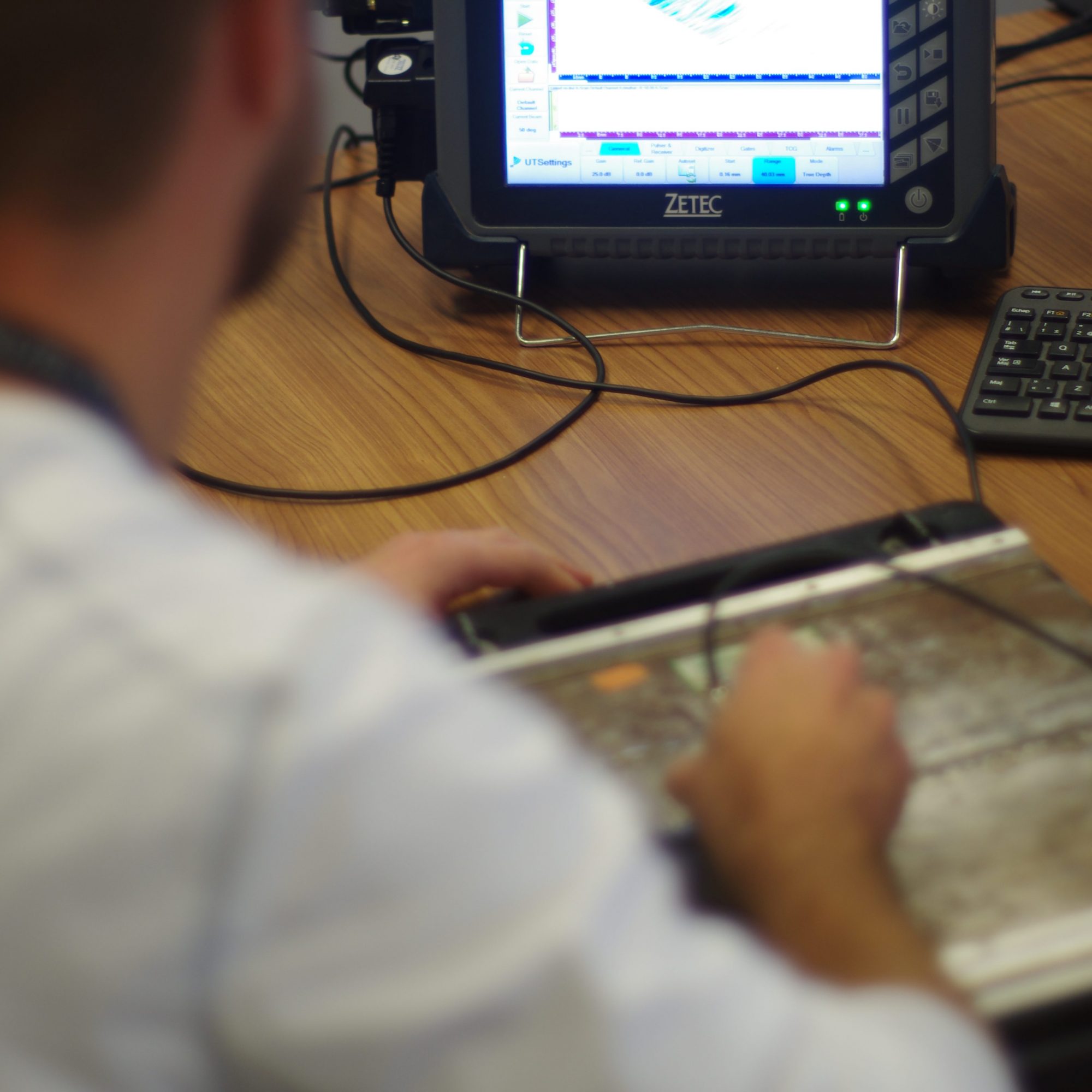 Are you facing inspection challenges?
Our team of specialists is here to assist you. Discover how our services can effectively and professionally address your inspection needs.