The aerospace industry is constantly evolving in terms of materials used, concept and design. This involves a significant reliance on advanced non-destructive testing solutions to ensure safe products that meet the very high standards of the sector.
Nucleom possesses the latest technology and know-how to offer customized inspection solutions, consulting and training services as well as maintenance inspections to major customers in Canada and internationally.
Composite
Composites have become essential to the aerospace industry because of their exceptional strength, stiffness-to-density ratios and superior physical properties. Composites constitute between 20 and 50 percent of recent aircrafts models (50 percent for the Boeing 787, with average weight savings of 20 percent).
A composite material typically consists of relatively strong, stiff fibres in a tough resin matrix. Carbon and glass-fibre-reinforced polymers (CFRP and GFRP) are the most common material in aviation applications.
Nucleom has accumulated high expertise in the inspection of composite components and provides advanced training and consulting services worldwide.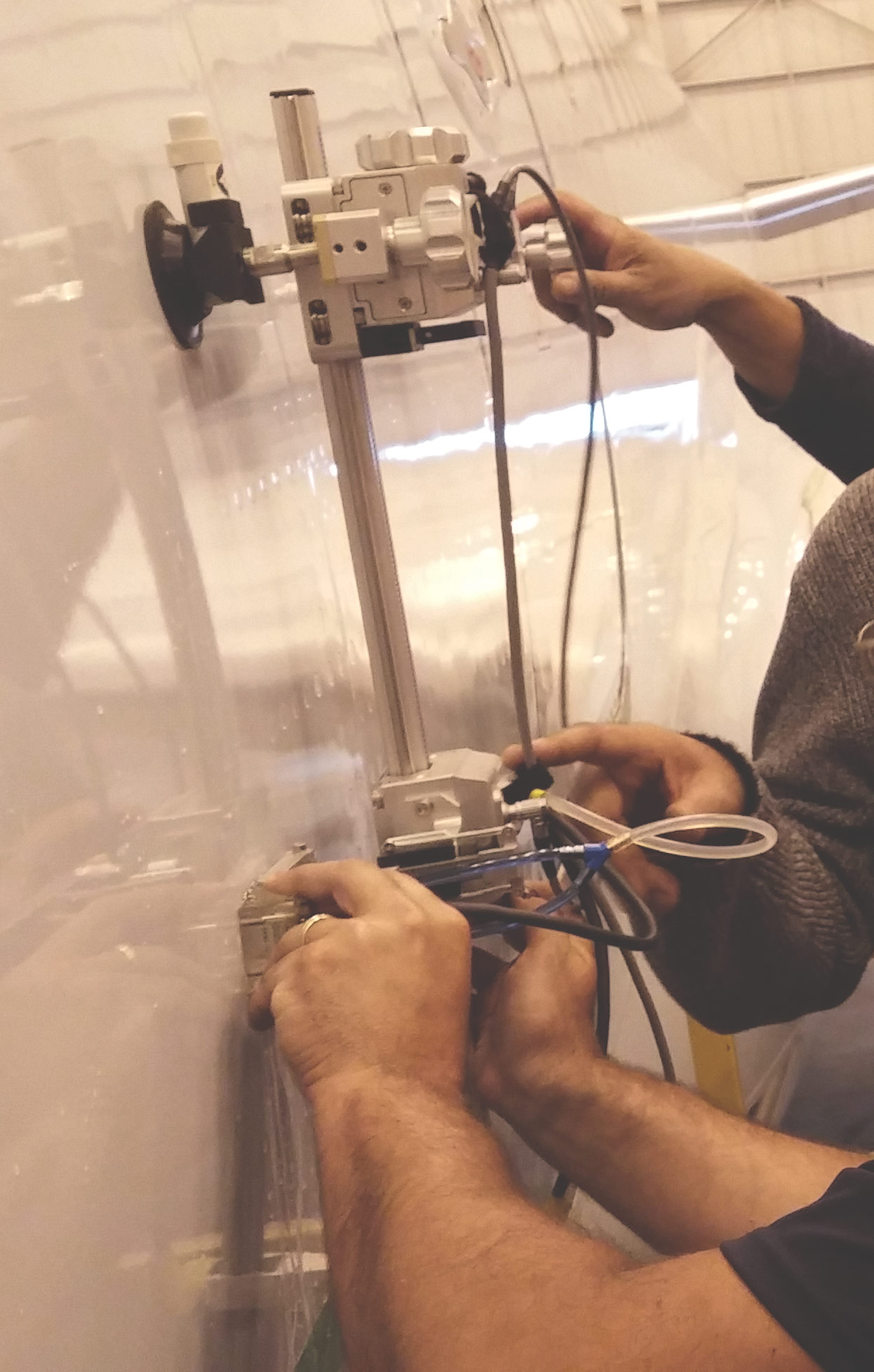 Surface
Aircraft components are cycled as they are loaded and unloaded during the various stages of motion (flying, landing, taxiing, etc.). Such repetitive loading causes deformations that may develop fatigue cracks after so many cycles. Cracking can also occur due to other factors, such as lightning strikes. Inspection programs of these components should be capable of detecting a discontinuity while it is still within acceptable limits.