NuFloor
RETHINK YOUR UT INSPECTIONS.
Reduce your plate inspection time by 95%.
---
The Nufloor plate scanner is an ultrasonic data acquisition device for the inspection of large steel plates. The main benefits of this device are an improved productivity compared to traditional methods, a better quality of ultrasonic data and a higher probability of detecting internal defects in the plates to be inspected.
Benefits
Increased productivity
The wheel-based scanner allows the operator to push it at walking pace instead of manually scrubbing the part.
Repeatable results
The scanner provides consistent results from one inspection to another. Complete coverage is rapidly achieved and the human error factor is removed.
Recordable data
The scanner includes an encoder that can accurately record lines of scan for recordable data and archiving purposes.
Easy signal interpretation
Although the scanner uses conventional UT transducers, the acquisition unit takes advantage of the Phased Array imaging.
Better coverage
Thanks to its multiple transducers, the scanner covers 14.4" wide in a single scan.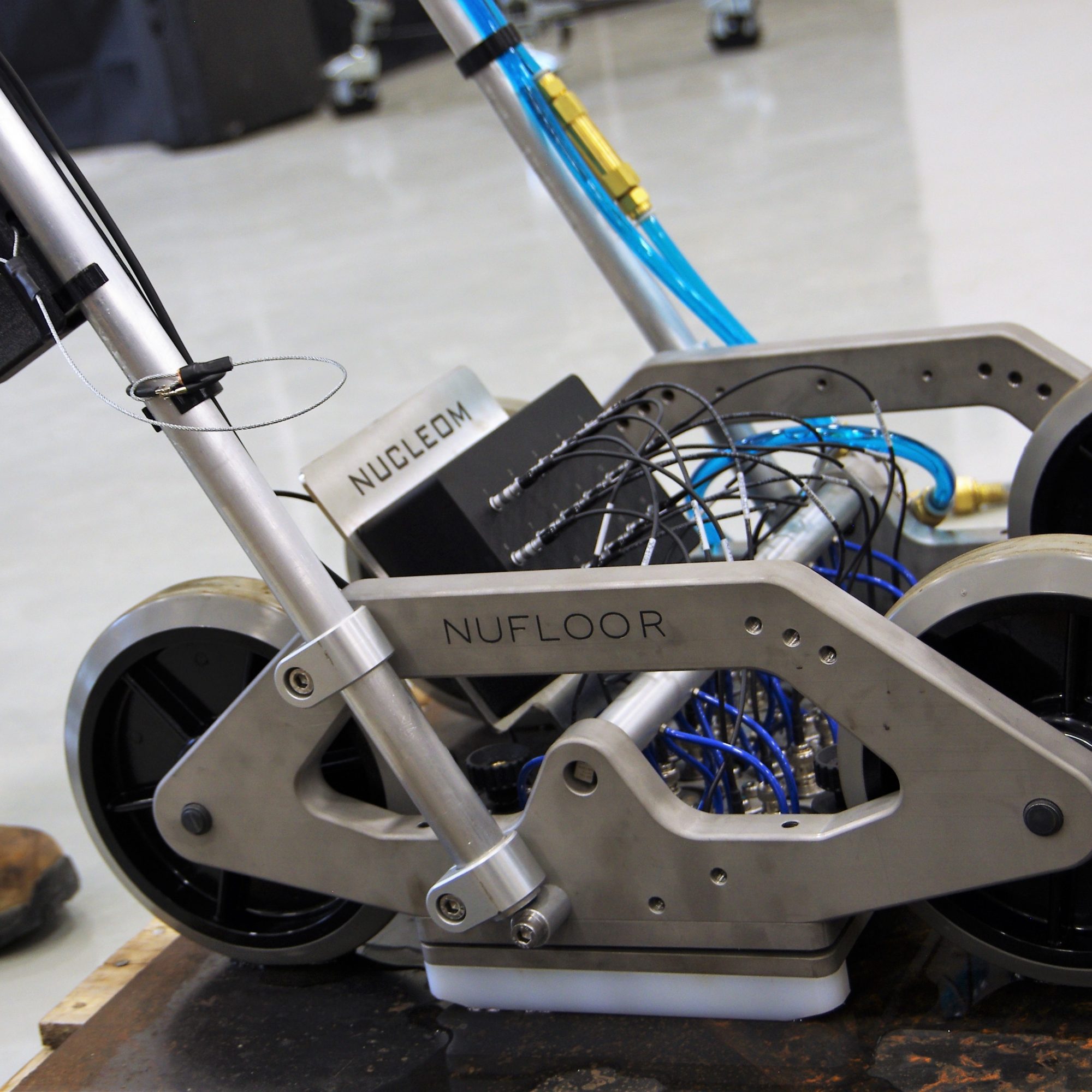 Technical specifications
The NuFloor proposes 15 to 30 UT probes, as needed, for customized coverage in a single scan line. Traditionally, the inspector covered the same area manually with a 1″ diameter probe.
Large wheels for better control.
Carbide rods to protect the probes.
14.4'' or more wide scan covering.
Ergonomic handle system with weight distribution.
Compatible with all platforms (Olympus, Eddyfi, Zetec, Sonatest).
Initially designed for carbon and alloy steel plates of thicknesses from ¾'' and over. For a scanner designed for another type of material, contact us.
Let the statistics speak for themselves.
24x productivity increase;
Only 1 technician necessary;
Inspection time reduced from 24h to 1h;
100% customized solution.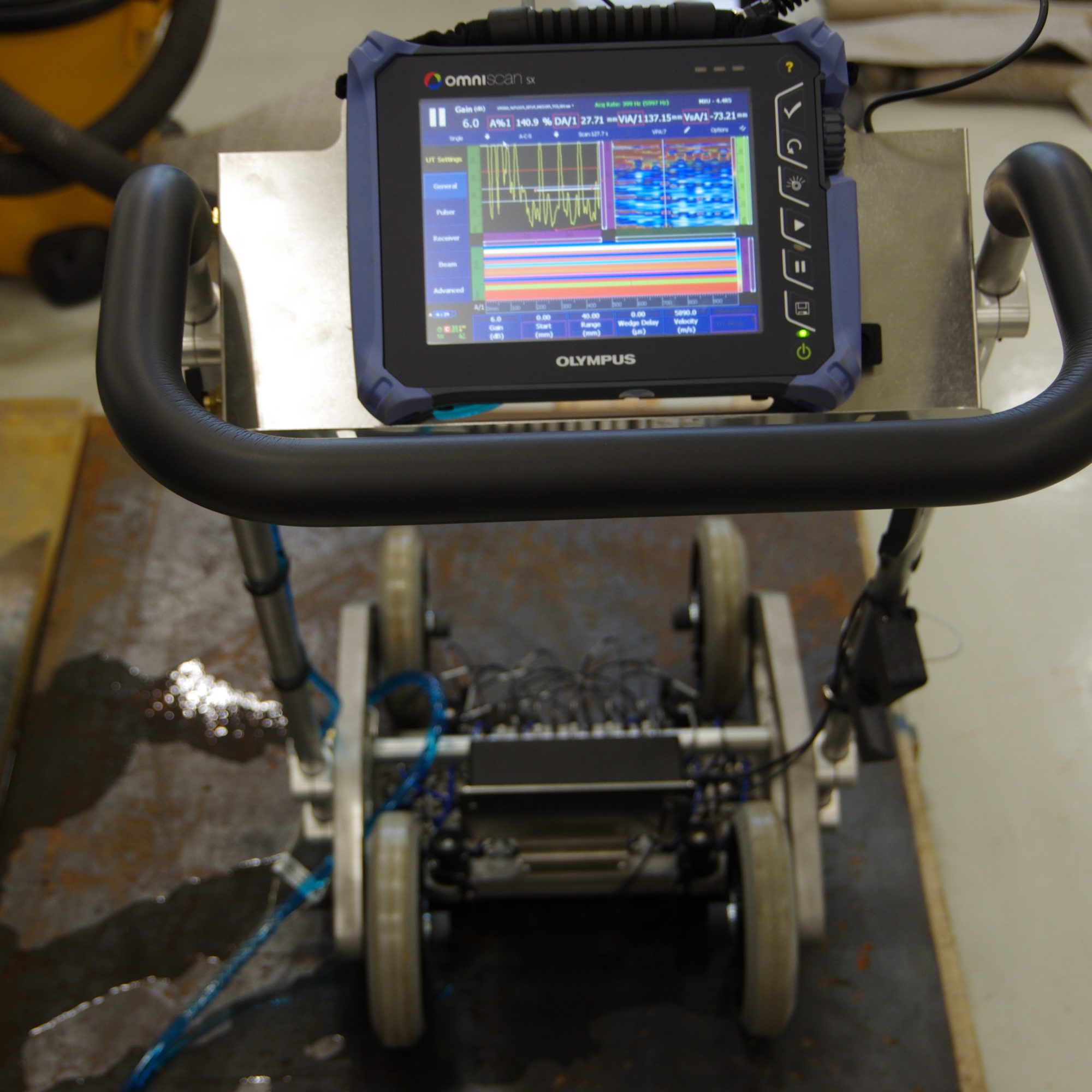 Smooth scanning and constant irrigation for repeatable results.
Are you facing inspection challenges?
Our team of specialists is here to assist you. Discover how our services can effectively and professionally address your inspection needs.