In addition to codes and standards, structural steel fabrication must comply to the architect's creativity and innovation, which often implies complex assemblies, higher safety risks and tight deadlines.
Nucleom works closely with its Canadian and international clients to develop custom advanced NDT solutions to tackle the most challenging of projects. Examples of these project challenges include orthotropic decks and pile structural boxes. Nucleom's experts go as far as to spread their wealth of knowledge by publishing NDT papers about automated techniques, penetration monitoring and complex geometry inspection.
Welds
Welding is still an essential technique to assemble different steel components and has logically evolved as a part of the whole construction process evolution to conform to new construction standards and innovative designs and concepts.
Complex geometry, limited access and production deadlines are some of the challenges that could be faced during the inspection. Nucleom offers an extensive range of NDT techniques and grants its customers the latest technologies to solve their various issues within the entire welding process.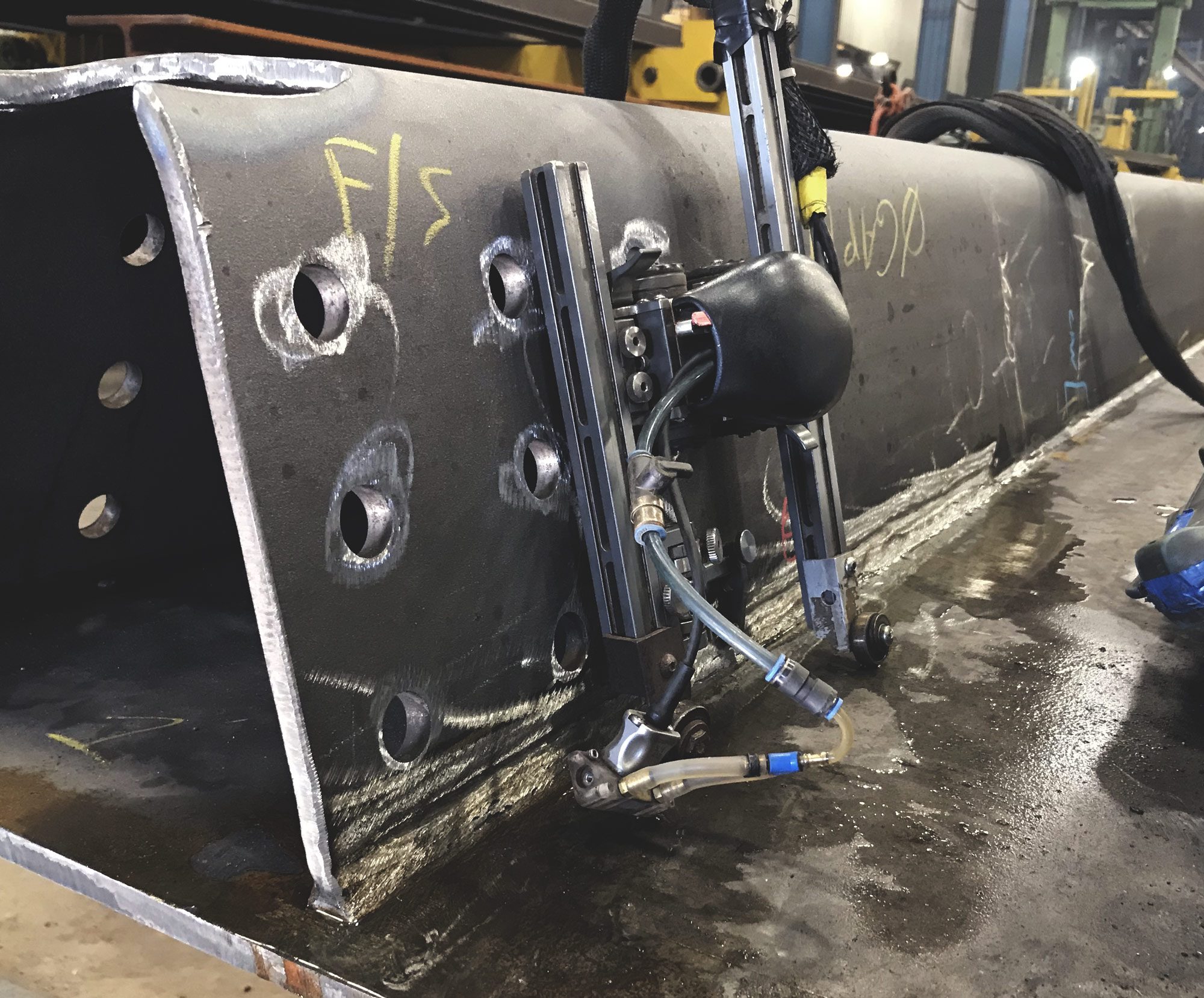 Corrosion
Bridges structures, platform piles and conveyor systems are some of cyclically loaded structures that could be exposed to aggressive conditions that increase risks of corrosion and failure. Corrosion detection and monitoring is vital to extend such structures cycle and reliability.
To face corrosion challenges, Nucleom offers extensive services that comprise inspection solutions, condition analysis and consulting.
Dimensional and Quality Control
Dimensional inspection and quality control processes are necessary in all stages in the production of the steel structure, from the examination of raw material in the shop to the final inspection in site. Such examination guarantees the conformance of the fabricated structures with the approved drawings, clients specifications, codes and standards and any other applicable document.
Are you facing inspection challenges?
Our team of specialists is here to assist you. Discover how our services can effectively and professionally address your inspection needs.