Nucleom offers a variety of metrology services, including 3D scanning inspection, 3D reverse engineering, and 3D printing prototyping. Our team works with clients from various industries. Discover how our expertise in metrology can help you ensure the quality and accuracy of your measurements.
3D Scanning Inspection
Nucleom offers a range of 3D scanning inspection solutions that use state-of-the-art equipment and tools that can be integrated into manual, semi-automated, and fully automated measurement systems. These solutions improve the quality and optimize the efficiency of inspections by combining different types of 3D scanning inspection solutions.
Advantages of Nucleom's solutions and expertise :
High precision;
Time savings;
Increased accuracy and repeatability in detecting anomalies and material deterioration;
Complementary information to other types of inspections;
Access to a visual and permanent report for further analysis.
3D scanning inspections are particularly useful for characterizing corrosion and mechanical damage on plant equipment and piping but can meet all inspection needs. 3D scanning inspections are performed with different post-processing softwares and can combine several types of devices, allowing efficient acquisition and analysis of surface data, which can be easily combined with ultrasonic data to obtain a complete profile of the part section.
Note that 3D scanning can be used in various fields other than inspection, such as graphics, design, 3D reverse engineering, web modeling, and architecture.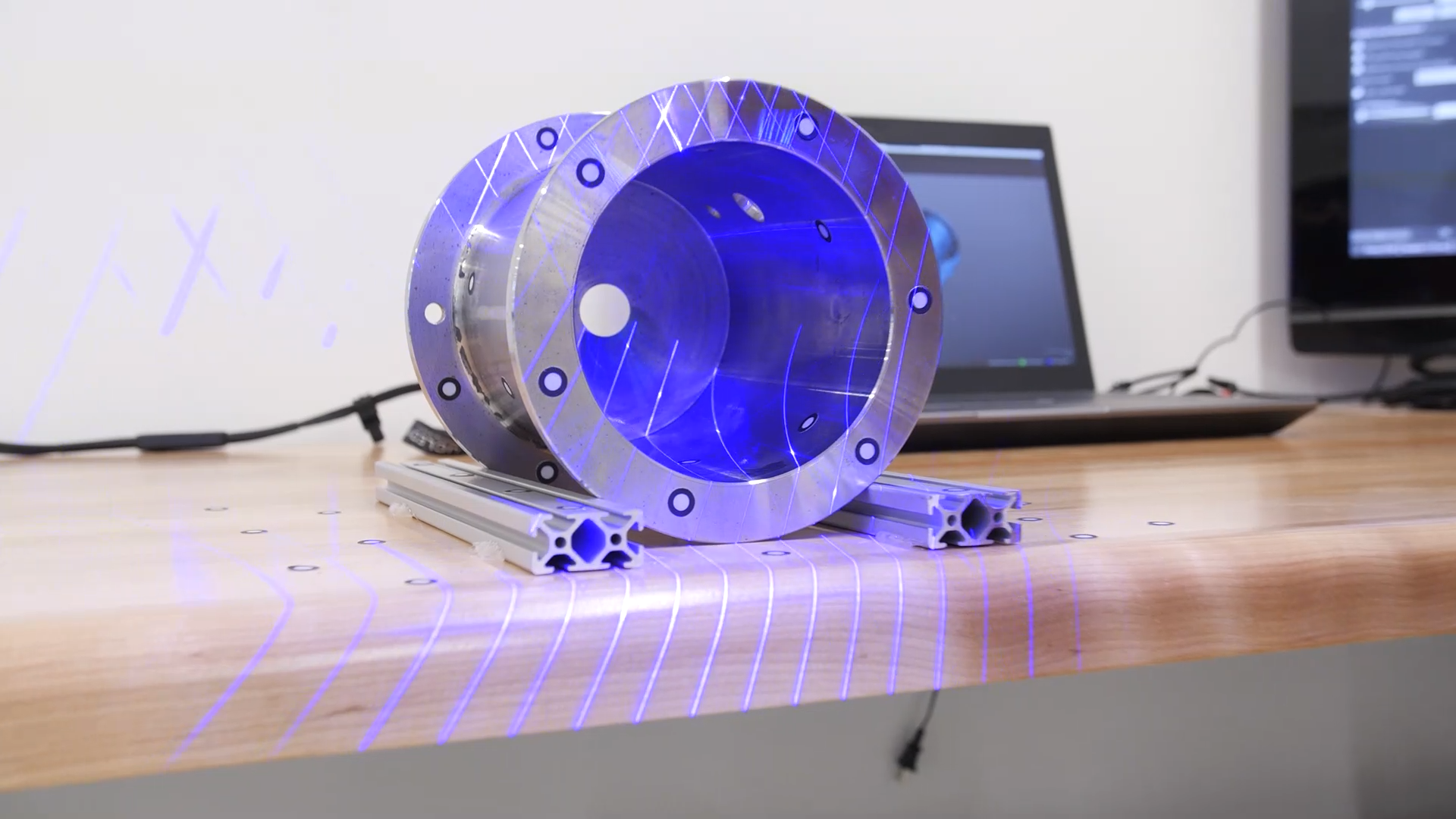 3D Reverse Engineering
Reverse engineering involves measuring and understanding an existing object or assembly to improve or modify it. By combining reverse engineering with the power of 3D scanning technology, it is possible to create a usable and useful 3D model that is compatible with all standard 3D CAD modeling softwares such as Solidworks and Geomagic Design X. 3D scanning is the fastest and most accurate technique for modeling complex 3D geometry.
There are two types of reverse engineering for your projects :
"As-is" or "As-built"
"Design intent"
Uses of 3D reverse engineering :
Design for original equipment manufacturers (OEMs);
Existing parts: original design and redesign; adjustment; creating a new component;
Creating a nominal reference CAD surface for inspection Scanning to CAD;
BIM or fast rendering of a long-range 3D scanning point cloud;
Finite element analysis (FEA);
Rapid prototyping.
By combining 3D scanning and 3D reverse engineering solutions, Nucleom's expert engineering team in design and rapid prototyping can offer turnkey and/or customized solutions to clients.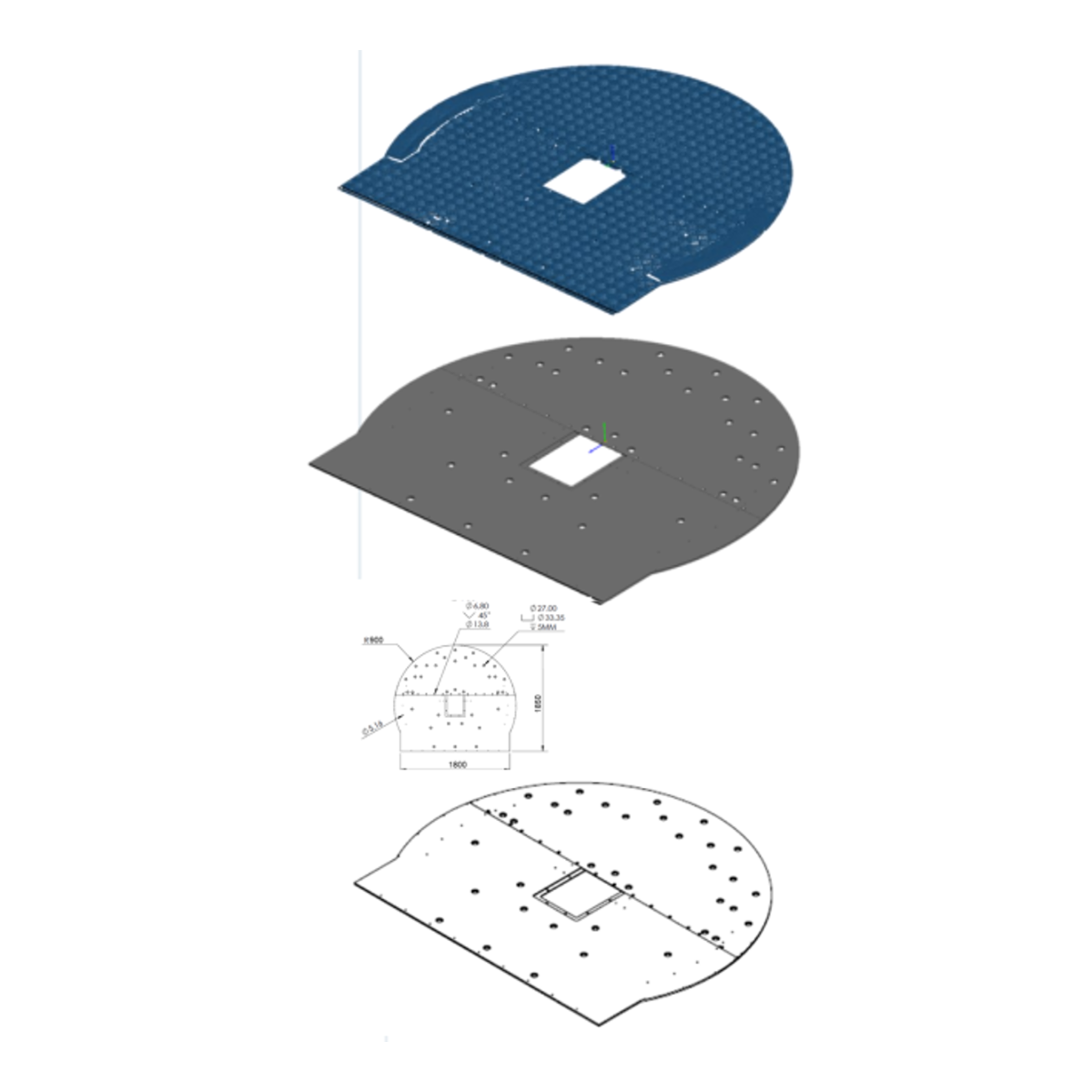 3D Printing and Rapid Prototyping
3D printing is a solution that offers many advantages in terms of speed and design freedom, whether for complex shapes or customized parts. Imagine being able to quickly transform your digital model into a 3D physical object with precision, layer by layer.
Thanks to Nucleom's 3D printing solutions, rapid prototyping has become easier, and the lead time has been significantly reduced, allowing you to get your parts faster. Nucleom can help you with the design and prototyping of your products by combining 3D scanning solutions and the expertise of its R&D team.
Success story
Nucleom leveraged its' 3D printing capabilities to improve the efficiency of an infrastructure maintenance project. 3D printing of spare parts has allowed the team and the client to avoid costly wait times and prolonged downtime. In addition, 3D printing has allowed the creation of custom parts for specific testing applications, thus providing greater flexibility to meet the customer's needs.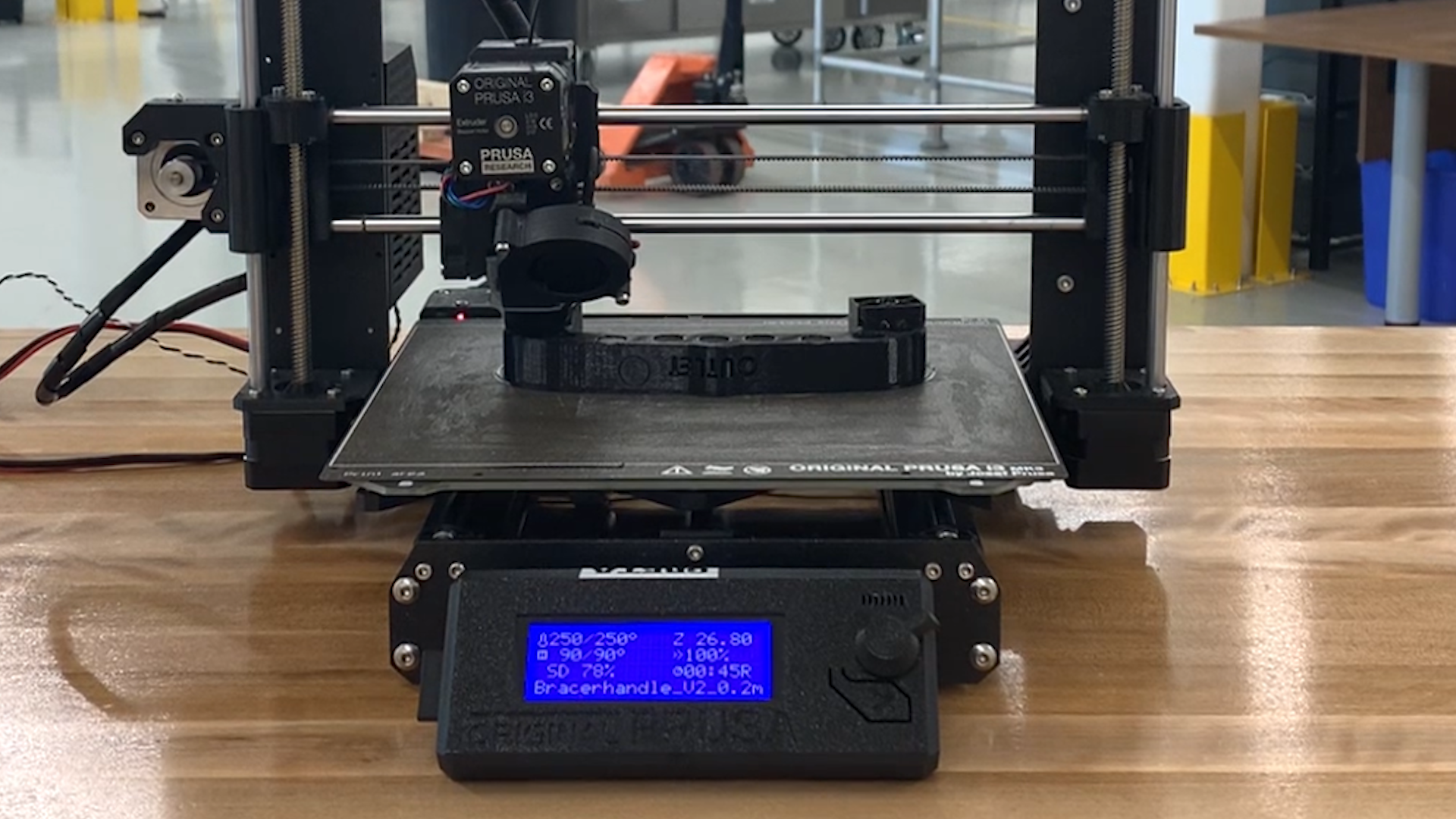 How can Nucleom's metrology and 3D scan solutions can contribute to the success of your project ?
Our team of experienced engineers and technicians will work with you to tailor a solution to your specific needs.