Drone inspections enable visual inspections of areas that would otherwise be inaccessible or would incur significant costs to access. The use of a drone for inspection allows our team to take inspectors out of harm's way in a variety of situations, including confined spaces.
This technology has a demonstrated history in the oil, gas, and petrochemical industries, including terminals, refineries, and remote stations. It can also be used in almost any other situation that requires working at heights or in confined spaces.
Did you know?
Videos with lighting can be shot in 4k resolution;
Photographs can be shot at 0.18 mm per pixel to detect macroscopic flaws.
To provide code-compliant visual inspections, modern drones have up to 10000-lumen lighting;
Live video streaming from the drone;
In real-time, both the inspector and the client can see what is being inspected.
Post-processing of data may include flaw sizing.
Advantages of Nucleom's Drone Solution Packages & Expertise
Maximized inspection coverage;
Avoided working the risk of working at heights;
Eliminated facility downtime;
Minimized the cost for the owner/operator.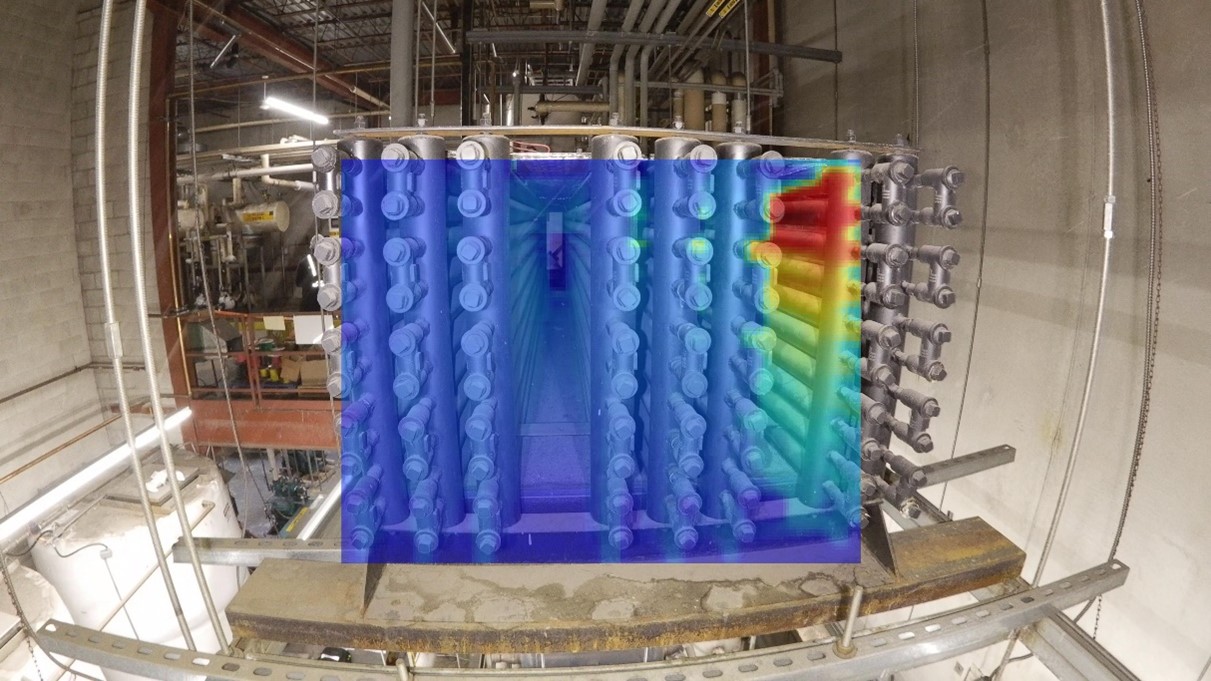 Collision Tolerant Drone
Nucleom inspected a heat exchanger, piping, and ceiling-hung evaporators located at heights located within a refrigeration facility. Configuration of the plant's piping and equipment presented a challenge provided that the heat exchanger was not easily accessible utilizing the elevator work platform or scaffolding.
Custom scaffolding solutions would have led to additional downtime and cost for the client. Nucleom overcame these challenges by utilizing a collision tolerant drone, the Elios 2, to visually inspect the heat exchanger pressure relief valves, piping, and associated appurtenances.
In addition, Nucleom used the thermography feature of the drone to identify inefficiencies in the heat exchanger and the insulation system of adjacent refrigeration piping.