Pulsed Eddy Current Array (PECA) and Rope Access Gear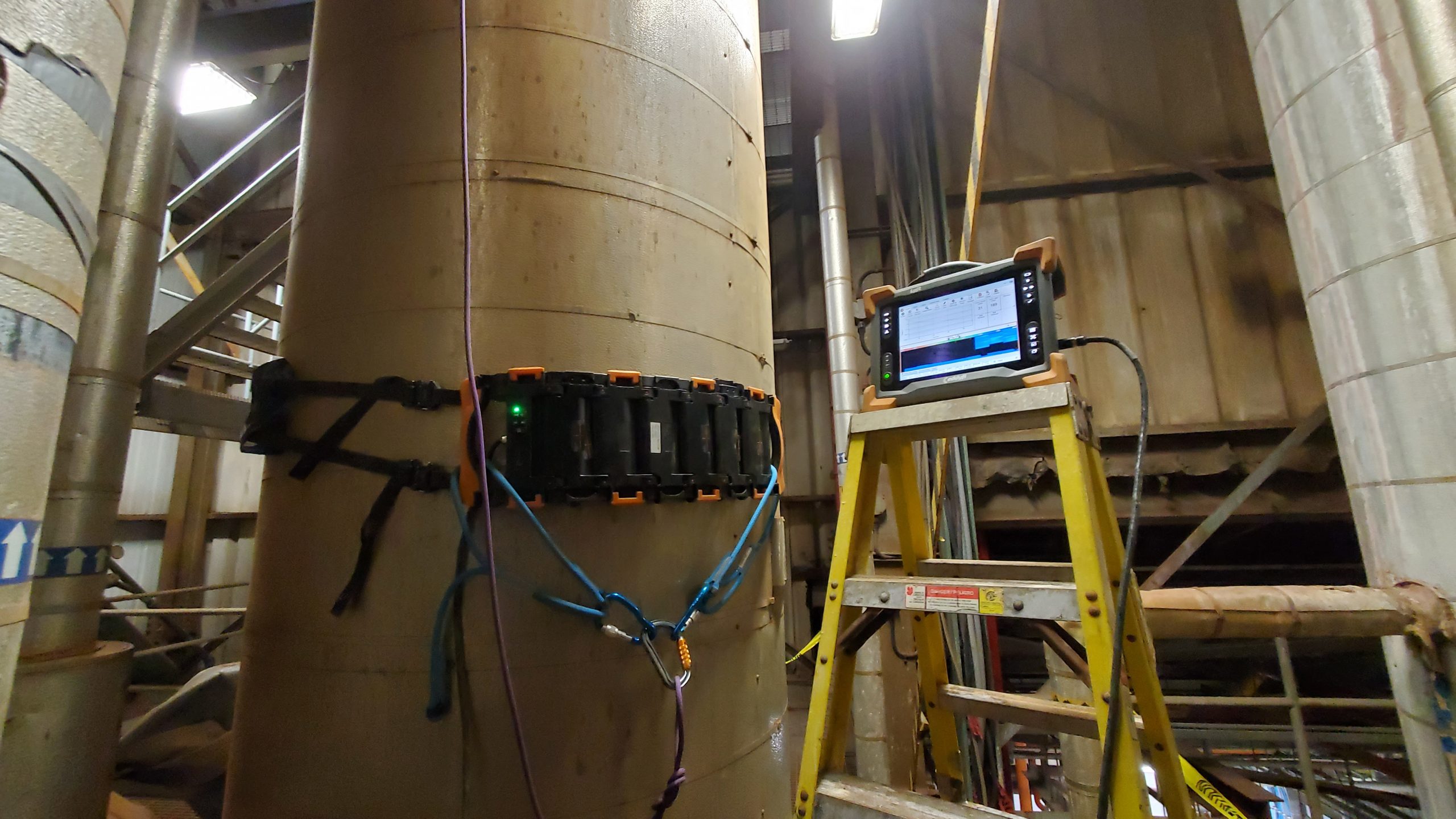 Corrosion under insulation (CUI), a damage mechanism commonly found on insulated equipment such as pressure vessels, storage tanks or piping, can be a challenge to detect and properly assess. This is especially true when it is not possible or desirable to remove the insulation of a component or when the component is only partially accessible.
In such cases, asset owners may choose to perform visual inspection exclusively without insulation removal, since they are not aware of alternative solutions, which can lead to critical items being missed. However, Nucleom can help bridge the gap for the inspection of multiple types of insulated components by combining the latest inspection technologies with innovative solutions.
Nucleom recently performed the inspection of a fully insulated 30 ft. high vertical pressure vessel, only accessible from ground level, using Pulsed Eddy Current Array (PECA) and rope access gear. The result was full-corrosion mapping of the vessel on nearly 100% of its surface without removing any insulation.
If you have been told that you need to fully strip the insulation of a critical component or set up extensive scaffolding, give us a call before doing so – we can help you find innovative solutions to reduce operational cost and downtime, and give you better confidence in your CUI inspection program.
WRITTEN BY TIMOTHÉ FALARDEAU P. ENG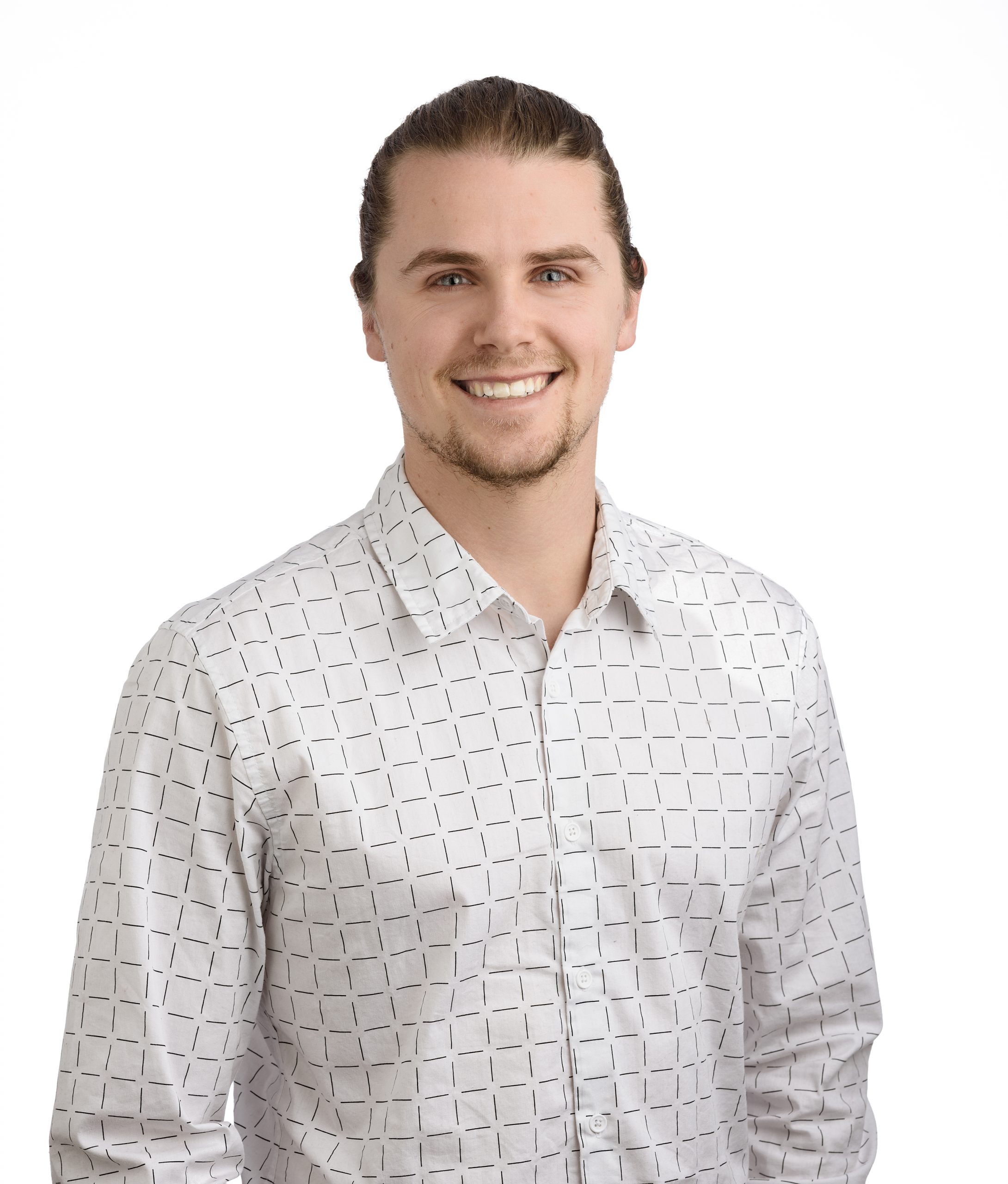 Timothé is currently involved as a guided wave manager and integrity engineer at Nucleom. He has also been previously involved as a project manager, supervising major project both on-site and off-site. He is now managing the guided wave department and has participated in numerous inspection campaigns at various utilities, performing analysis, data acquisition, site support, technical writing, as well as developing new inspection process such as long range (LRUT) and short-range guided wave (QSR) evaluation of piping. Timothé is a Professional Engineer, member of the "
Ordre des ingénieurs du Québec
" (OIQ) and also holds a master's degree in mechanical engineering, focusing on advanced ultrasonic application such as guided waves applications (GW), total focusing method (TFM) and full matrix capture (FMC).
About us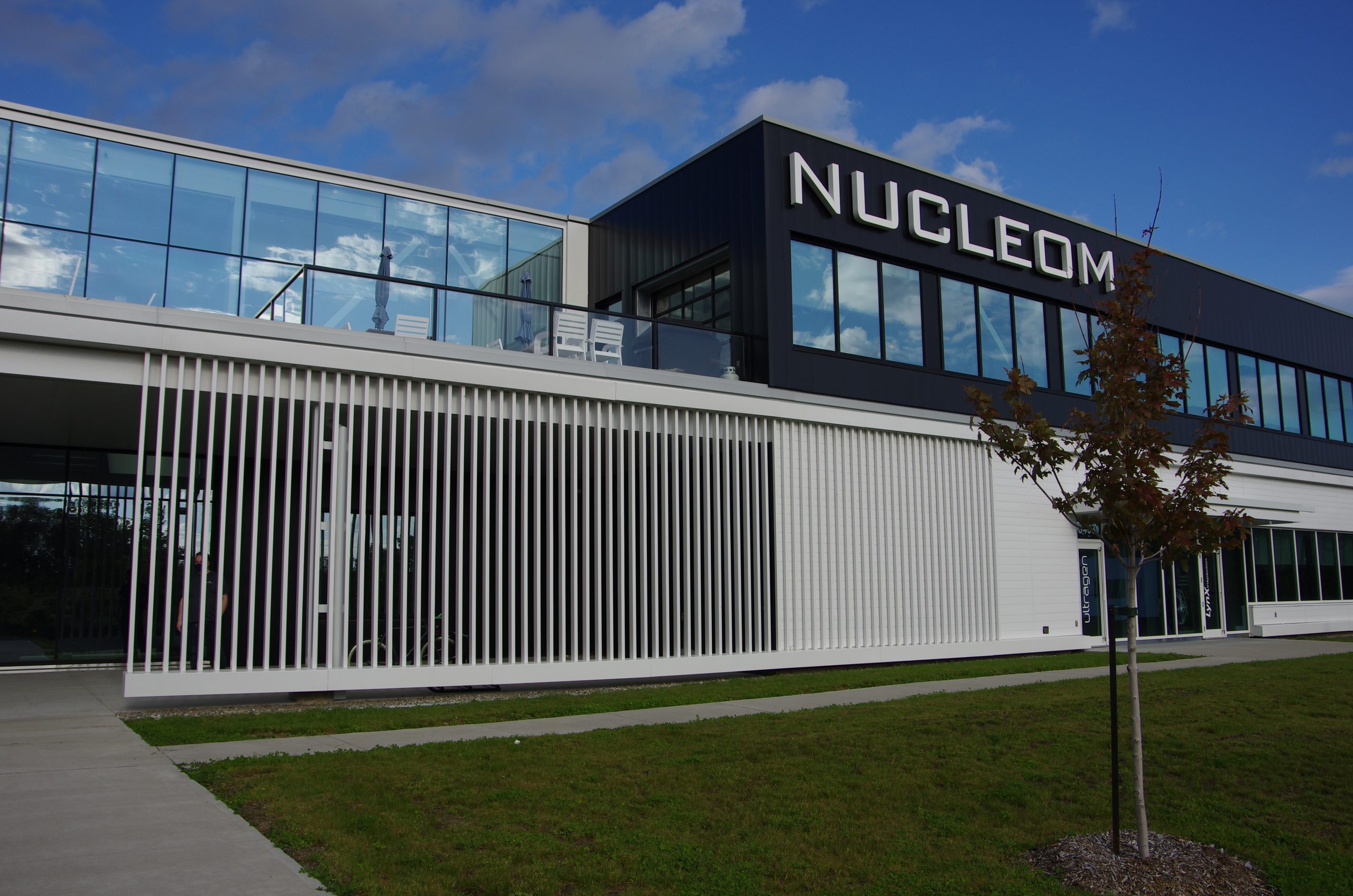 Nucleom, a Canadian NDE company founded in the province of Quebec, has been extensively involved in non-destructive examination services in Canada and internationally since 2010.  A combination of site experience and NDE tool design know-how gives Nucleom an in-depth perspective of on-site challenges for the NDE system operation. Nucleom's expertise extends into areas of NDE tool development, tool integration and site inspection campaign execution. Nucleom now has offices in Quebec (Quebec City/Montreal), Ontario (Whitby/Kincardine) and Alberta (Edmonton/Fort McMurray).