A 3D scan inspection and the application of 3D technology are new techniques that can be applied to various areas, such as surface inspections and metrology. 3D scanners along with their dedicated software allow for the integrity analysis of components and facilitate a precise assessment of their dimensions.
In refineries, 3D scanning is used to characterize corrosion and mechanical damages. This process offers efficient acquisition and analysis. The acquired data can easily be combined with ultrasound data for a complete profile of the part's section. While these inspections provide surface data, ultrasound inspections will yield the volumetric profile. 3D scan inspections are performed with a different post-processing software and can combine more than one type of device. This allows for all inspection needs to be answered/satisfied.
To read about our inspection services
General use of a 3D Scan and 3D Scan Post-Processing
3D scanning allows to digitize mostly any type of surface and geometry and with the data in hand, it's possible to generate different types of analysis, inspections, and CAD design.
Corrosion and mechanical damage assessment using ASME B31G and B31.8 strain computation method with Pipecheck Software.
Customized and automated Inspection with inspection software.
Dimensional inspection (GD&T / Classic Metrology inspection), macros, deviations, and color map (Scan to CAD or Mesh to Mesh inspection)
3D scanning can also be used for the conception of new parts (CAD), analysis of the mechanical space requirement, assembly interpretation/visualization/analysis, as well as for reverse engineering.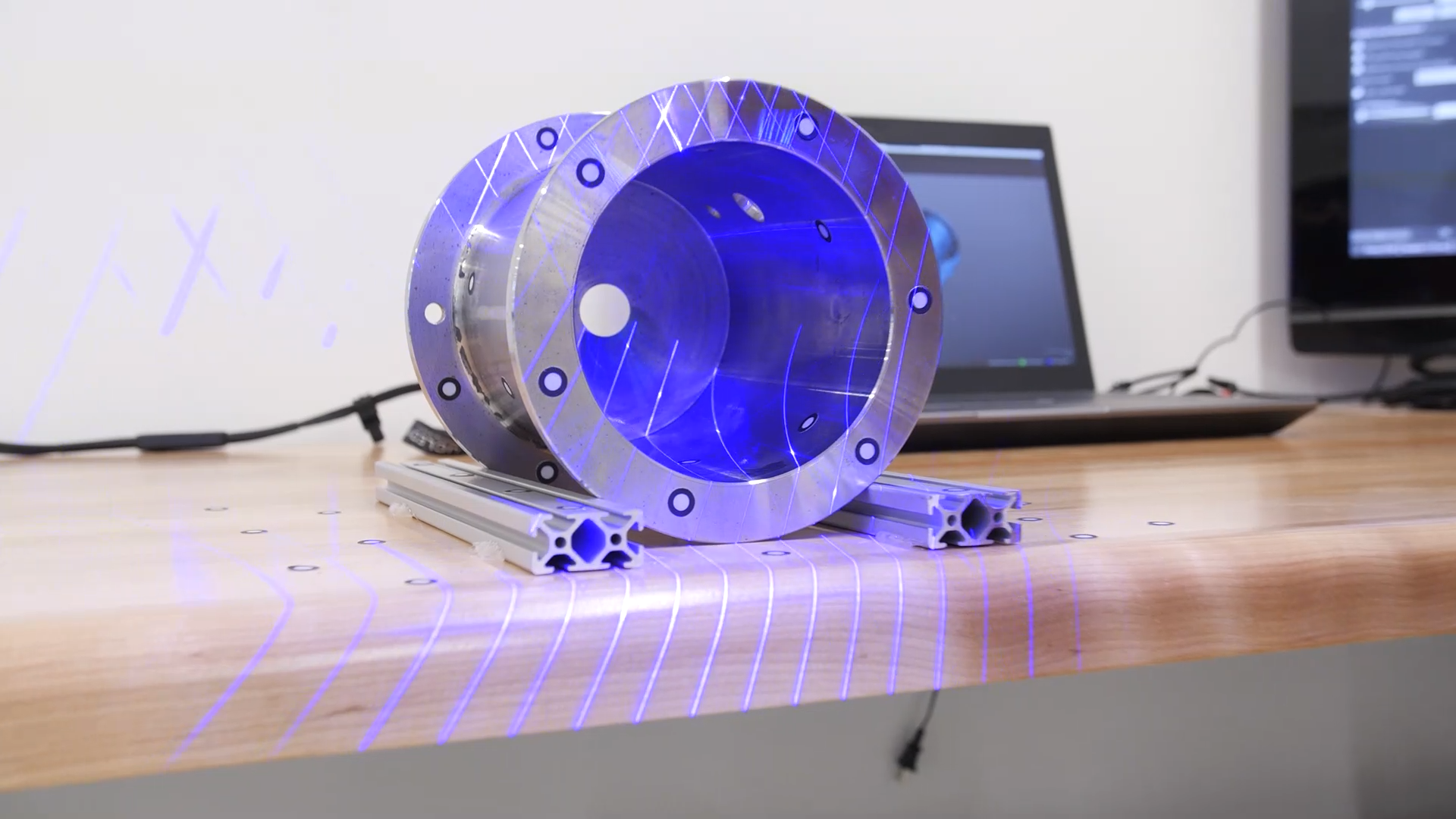 Merge 3D Scan Inspection Technologies
Combining different types of technologies will enhance the quality and optimize the efficiency of the inspections.
Advantages of Nucleom's 3D scan solution packages and expertise
High portability/mobility;
Increased inspection speed;
High accuracy, resolution, and precision;
Ease of use and high-level training;
Versatility;
Permanent data record.
3D Scanning Solutions in a nutshell
A 3D scanner can be used for different techniques such as 3D printing, 3D reverse engineering, or 3D inspection.
Having 3D scan mesh on hand allows a multitude of measurements to be taken and the completion of different types of analysis. Nucleom offers a wide range of custom inspections using this technology. Combining its Metrology and NDT expertise, Nucleom is able to provide the services listed below:
Automatic and Custom Corrosion and metal loss assessment;
Using Pipecheck analysis software (Compliant with ASME B31G and B31.8R standards)
Correlation with ILI (inline inspection smart tool data) and UT (ultrasound data)
Mechanical and dimensional custom inspection anD Scad analysis;
Automated inspection solution;
Macros
Scan to CAD inspection;
GD&T (Geometric Dimensioning and Tolerancing)
Colormap deviation analysis such as wear analysis
Scan to Scan (mesh to mesh) inspection;
Fixture or Jig inspection and adjustment;
Visual and surface inspection for welds.
Advantages of a 3D Scan Inspection
Increase the speed and efficiency of traditional method;
Accuracy;
Reliability;
Permanent data record;
Possibility to validate or take additional measurements
Enhance the inspection visibility.
3D scan makes it observable even in the office